A full instruction set for running a new protein through AlphaFold is described in this section.
1. Log in using your saved credentials (details)
2a. If running for the first time: set up directories

After this, copy the content of the job script to the nano program on the command line (details on how to work with nano), or copy it from your personal computer using WinSCP. Note that pasting in PuTTY is done with a right-click by default.

2b. If directories already set up: navigate to the alphafold/ directory

3. Create a new FASTA file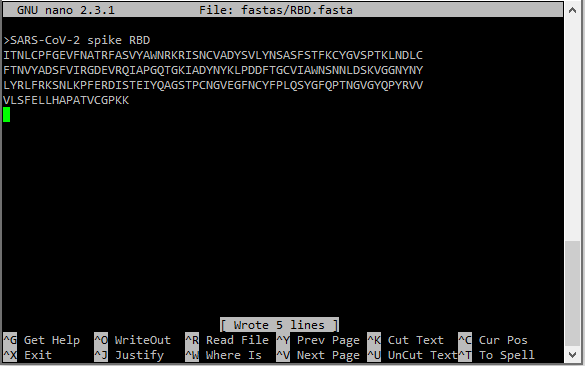 4. Swap to the GPU cluster




6. Gather outputs