When attempting to run AlphaFold on the HPC, you might be confronted with a variety of errors, originating from several sources. Most commonly, they will be a result of a wrong configuration or resource exhaustion (e.g., when running large proteins or proteins with too large MSAs). The most common errors are enlisted below, along with possible workarounds to solve them.
You will find the errors that are described in two possible locations:
At submission time (qsub), the command line will reply with an error specification
In the error file that is generated for each job running on the HPC. This file can be found in your $VSC_DATA/alphafold directory, and will be named <job_name>.e<job_id> (for instance: example_run.e1502930). Display its contents with less or cat. The actual error message is most often found at the

bottom

of the file.
At submission time
Wrong configuration


Wrong setup: module not loaded

In the output error file
Wrong setup: wrong FASTA file name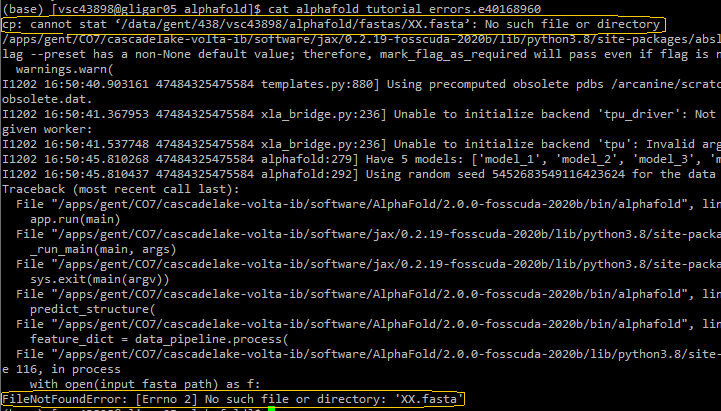 Insufficient CPU memory (RAM)

Insufficient GPU memory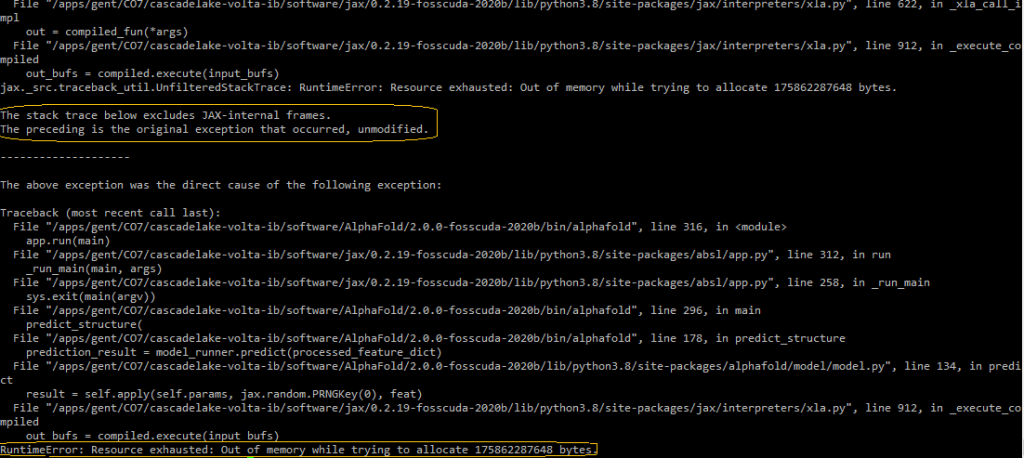 Insufficient storage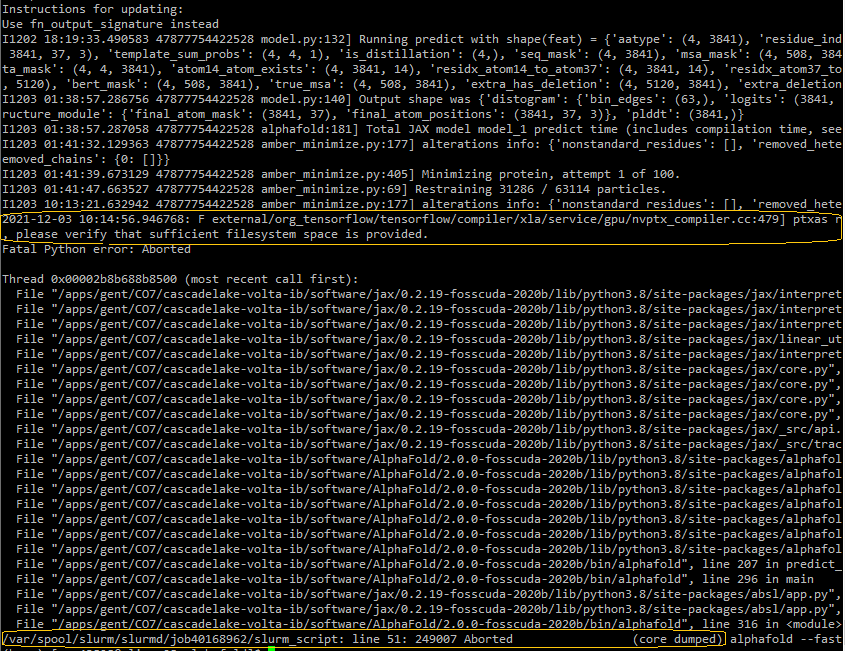 Time limit exceeded